We have only two possibilities: to find the path or to create one
Finding the right direction is the first step to the top
Merge resources to create something great together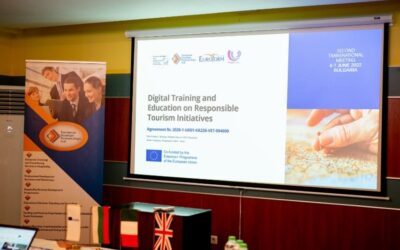 On June 22nd and 23rd of 2021, a pivotal project kick-off meeting took place in Turin, Italy, setting the course for a successful and seamless collaboration on the "Digital training and Education on Responsible Tourism Initiatives" project.
DTeReTi is a partnership of three organizations from the United Kingdom, Italy, and Bulgaria, driven by the same idea to implement responsible tourism initiatives successfully.
The Fourth Newsletter of the Women-entrepreneurship.eu project, a portal dedicated to female entrepreneurship, is online. Open the link to know all the latest news made available by Euroform RFS and our project partners Стопанска академия "Димитър А. Ценов "(Стопанска...
Scuola di Applicazione dell'esercito Torino
Accademia delle belle Arti di Catanzaro



Parco Nazionale della Sila

Università degli studi del Molise
Agenzia Nazionale dei Beni Sequestrati e Confiscati
Universita degli Studi della Campania
Agenzia di Rivoli Castello e Bussoleno

My internship in Euroform RFS was a new, exciting challenge and experience for me. The international and multicultural environment, the helpful team in combination with very ambitious and demanding tasks was what I needed to develop my career.
Participating in this program was a great challenge and opportunity for me to develop my skills in marketing, project management, international communication and content design.
Moreover, thanks to Euroform RFS I had the opportunity to become familiar with the problem of global immigration from third world countries to Europe from the a first-row seat. Also, I gained invaluable experience, knowledge and also received lessons of humility.